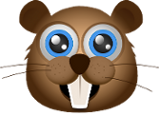 Celestic Community
Celestic is a collaborative web based application designed to manage software projects, the main idea is to help development teams to take control of the whole process of application development software.
It's developed under
GNU General Public License, version 2 (GPLv2)
so you can freely download and use it on your own server.
Fully
Features

Dashboard Panel
Complete information of projects status using dashboard panel from which to view activities, documents, tasks and more...

Issue Tracking
Manage the actvities to do daily, assigning tasks, defining due-dates, setting priorities, and always keeping the project's progress under control.

File Sharing
Archive and share key documents of the project within the Repository.

Track Milestones
Schedule milestones within a project. Milestone manager, check deadlines to make sure they are met.
Collaboration
Use comments discussions for each project to talk with team members about important topics and collaborate. Replies are sent via email.

Multiples Admins
Want to give others the ability to create projects or manage settings? No problem. We allow multiple admins.

Emails Updates
You don't have to stay logged in all day long. When something happens, we alert you via email, so you are always in the loop.

Budgets and Expenses
Now you can track project budgets an instant overview of where your project finances stand.
See What Others Are Saying!
Celestic is loaded to features, and we're constantly adding more. We use our Suggestions forum to help prioritize what our customers need, which means you get an app that has tons of useful things that help you get things done. It's that simple.
Dev Team
Get
Involved
If you'd like to get involved with Celestic, so I'd love to hear from you. Just email erling.fiallos[at]qbit[dot]com[dot]mx and we'll talk. Here are some ideas of what you could do.
If you are a developer
Add new features, streamline existing functions. If you can't write code, suggest me by email or ticket on google project page.
If you are a designer
Design new skins, create desktop wallpapers, logos, badges and anything that can help improve the image of Celestic
If you are a writer or editor
Write blogs, news, twitter, etc to help the spread Celestic, translate it into different languages or simply recommend.
We can
Help you
Celestic can be applied in an organization to cover its project management needs and you can get the most of it if you link it with other applications of your IT infrastructure.
Deployment and SAAS
In-house deployment, installed inside your company own server.
Outside your company, served as SaaS product.
Customization and Development
Celestic, on being free software, allows you to customize, adapt or develop new features not included in the standard product for fitting the specific needs of your organization.